Albania, Kosovo and Morocco: YiP on tour
3 November 2018
YiP is sharing its methodology for creative learning experiences for (ex-) detained youth internationally. Part of the training is for local organisations and prison staff to learn about the YiP-way of connecting with youth so that they can contribute positively to society.
In Morocco
we got to know a group of creative teachers that support youth after their release in the first week of November. Barbara and Lamyn of YiP prepared a 2-day training about the COPOSO methodology and linking Life Skills to the creative skills. YiP collaborated with
Sqala Association
and the Dutch Embassy in Morocco for this training.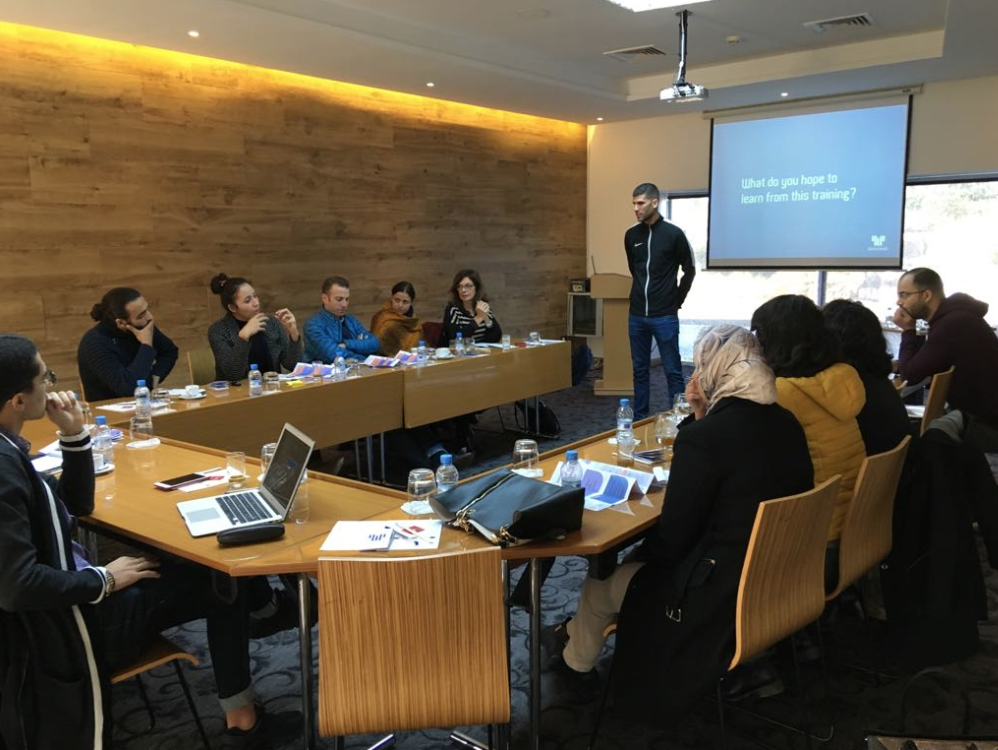 Lamyn during the training in Morocco
In Kosovo,
YiP gave a training about a range of creative learning experiences for youth prisons. The menu of YiP offers creative workshops, the mentor programme and the Youthlab for young experience experts. The training was in partnership and an assignment of the
Netherlands Helsinki Committee (NHC).
In Albania
, YiP conveyed an introduction about the COPOSO methodology. Matthias has Albanian roots and got to know YiP in the Netherlands. For this training he prepared a special message for the participants in Albanian about his experience with Young in Prison. You can watch the (the Albanian) video below and read more about this visit
here.