Better together: we are looking for new YiP mentors
6 September 2018
Up to 30 youth got successfully matched this year with a YiP-mentor. To make even more matches in the future, we are discovering easier ways for youth to sign up for the programme and are recruiting new volunteering mentors.


YiP mentors are matched with youth that is about to be released. After a first introduction inside a juvenile justice centre, mentors become a buddy or coach to help get youth back on their feet outside again. Together, they work on practical issues, do something fun or discuss future plans. Some highlights from the past couple of weeks:
'Robin* is still inside and I heard it was his birthday. To celebrate, I brought a cake and postcard inside. We talk about all sorts of things. This time, he talked about his experience with Celldogs. He gets to train dogs and is really enjoying that. Next week I will teach him 'troeven', a card game, because he is the only one in his group inside that does not know how to play it. He will teach me how to poker in return.'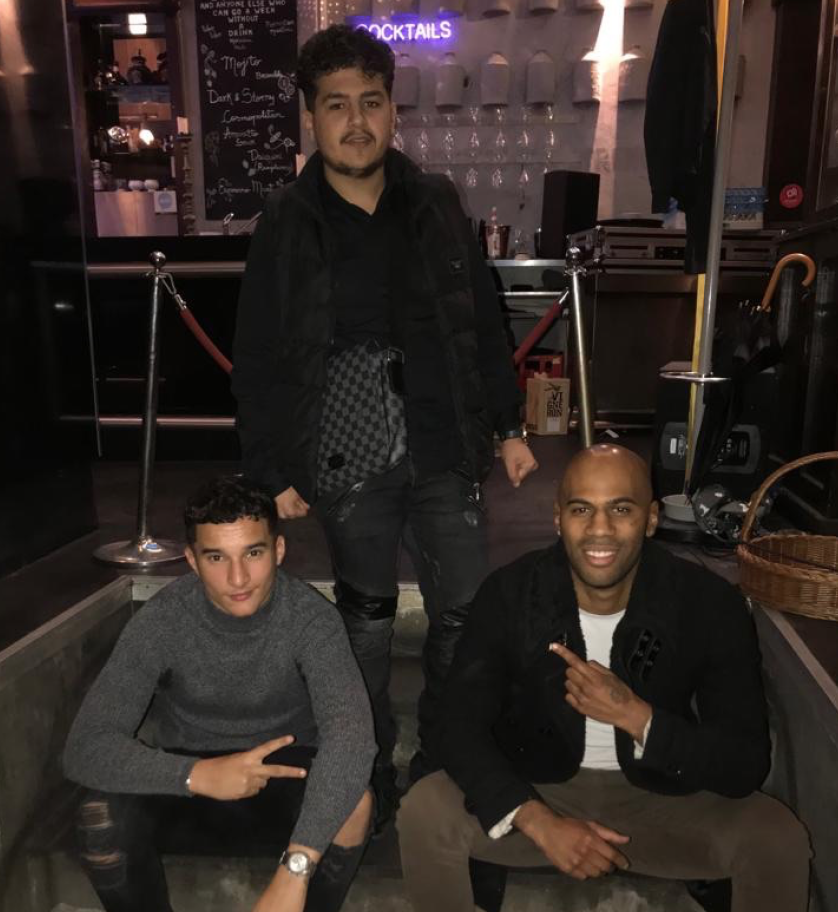 'Mo told me once he dreamt of being an actor when he is released. Together with Cyriel Guds, a workshop teacher of Young in Prison, I thought of a surprise to start him of in the right direction. Cyriel is playing a part in the new TV series Mocro Maffia and he invited his colleague and young talent Oussama Ahammoud. It turned out to be an incredible meeting. Mo asked a lot of questions about doing auditions, following your goals and and stick to them. Three days after the meeting Mo got his first invitation for an audition. We keep our fingers crossed!'
With a group of youth from two juvenile justice centers in the Netherlands YiP designed a new way to sign up for a mentor. The result is a website that youth can use while still in detention. The website includes information and an interactive form to sign up. The website is currently tested in de Hartelborgt juvenile justice centre and looks like this: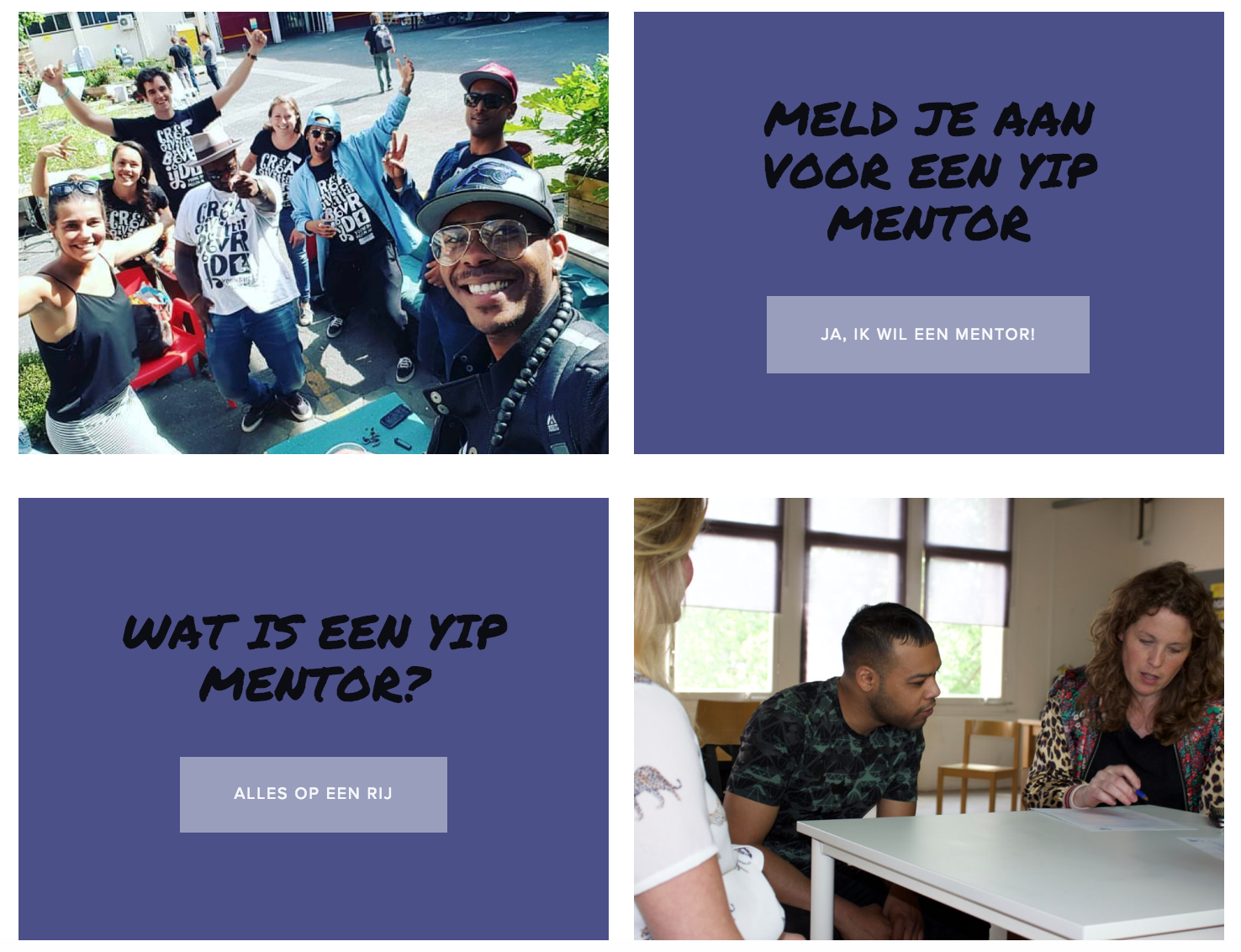 You can watch the (Dutch) video below that is the introduction to the mentor programme on the website:
Are you a YiP mentor?
We are currently looking for mentors in the Netherlands that can relate to the world of youth that are about to released. We have a special interest for mentors in Rotterdam, but you can still apply if you live somewhere else in the Netherlands. Get in touch with Elizabeth or Rivelino of Young in Prison for more information via elizabeth[@]younginprison.nl en rivelino[@]younginprison.nl.
*this is not his real name.