First YiPInspire in detention centre Hartelborgt
22 December 2018
To celebrate and thank the voluntary mentors of Young in Prison, the first YiPInspire was organised in De Hartelborgt on 21 December 2018. Mentors and mentees that currently reside in de Hartelborgt participated together in a day of inspiring speeches, performances and creatieve workshops by role models from the Netherlands.
In 2018, the mentor programme of Young in Prison successfully matched more than 30 mentors with youth that is about to released. Together, they arrange practical issues, have fun or think of future plans. 13 mentors and 11 mentees of different groups in de Hartelborgt joined YiPInspire.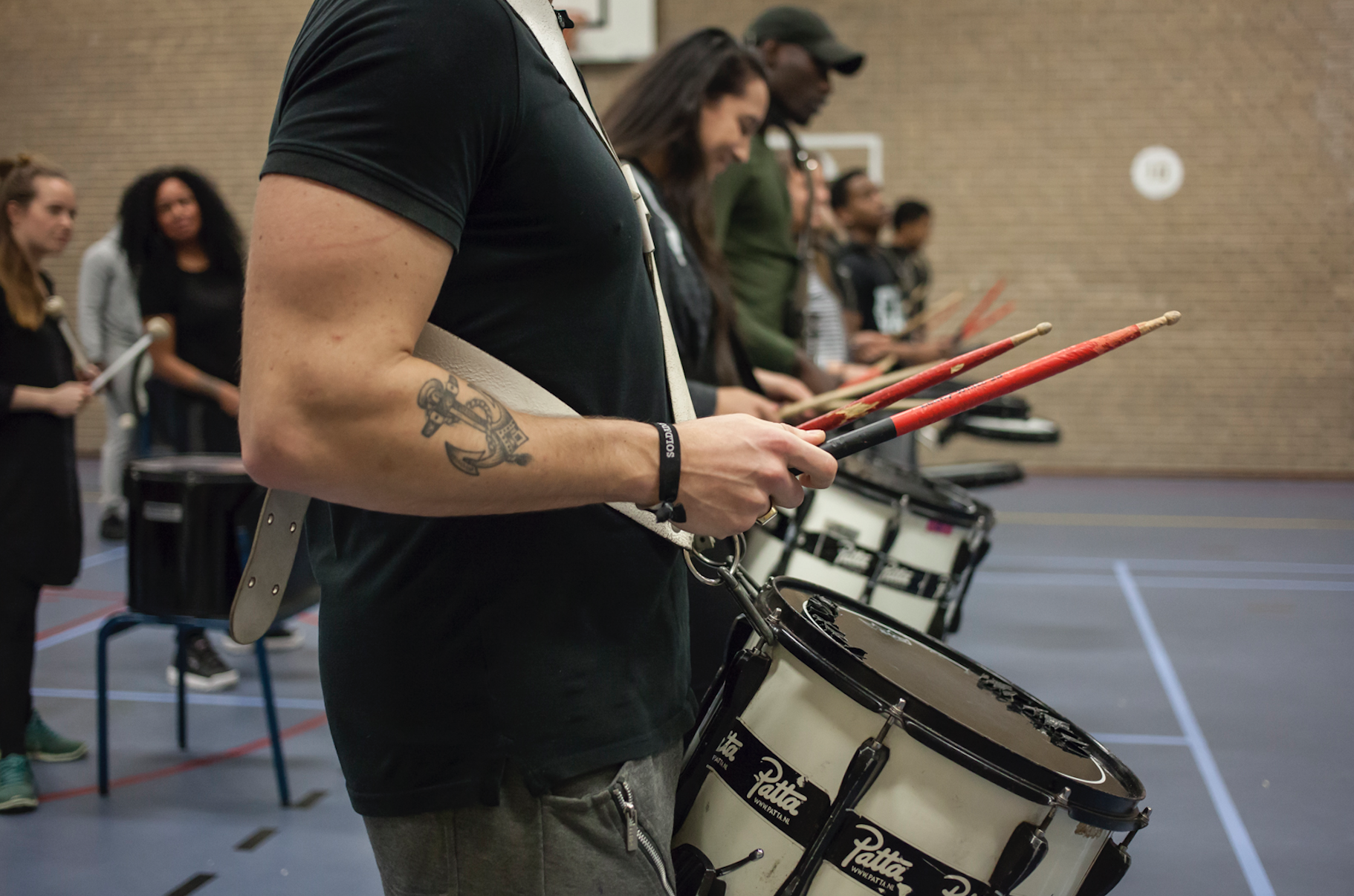 Mentors and mentees perform together during a brass band workshop of Clyde Niemand.
Photographer Lesley Adu shot beautiful pictures of mentor/mentee matches and Sharita van der Hulst performed an intensive boxing workshop. 'Talking about teamwork', YiP-coordinator Elizabeth Vrieling said after the workshop, 'it was beautiful to see how mentors and mentees supported each other.' Rocks, frontman of the rap group THC performed and Clyde van Kanten closed the day with a loud and energetic brass band workshop.
Do you want to know more about the mentor programme? Click
here.