Freedom Lamp now also available on loan!
17 December 2019
The Young in Prison Freedom Lamp is now also available on loan. This unique lamp, designed by Joep van Lieshout, can brighten up your home or office, starting at a fee of €17,50 per month.
The Freedom Lamp is produced by the
YiPmade Academy
in Malawi. The center started in 2015 as a small initiative by 12 young ex-detainees. Together with renowned Dutch artist Joep van Lieshout, they designed and manufactured the iron Freedom Lamp. As of now, more than 250 handmade lamps have been produced in Malawi and 200 youths have been succesfully educated.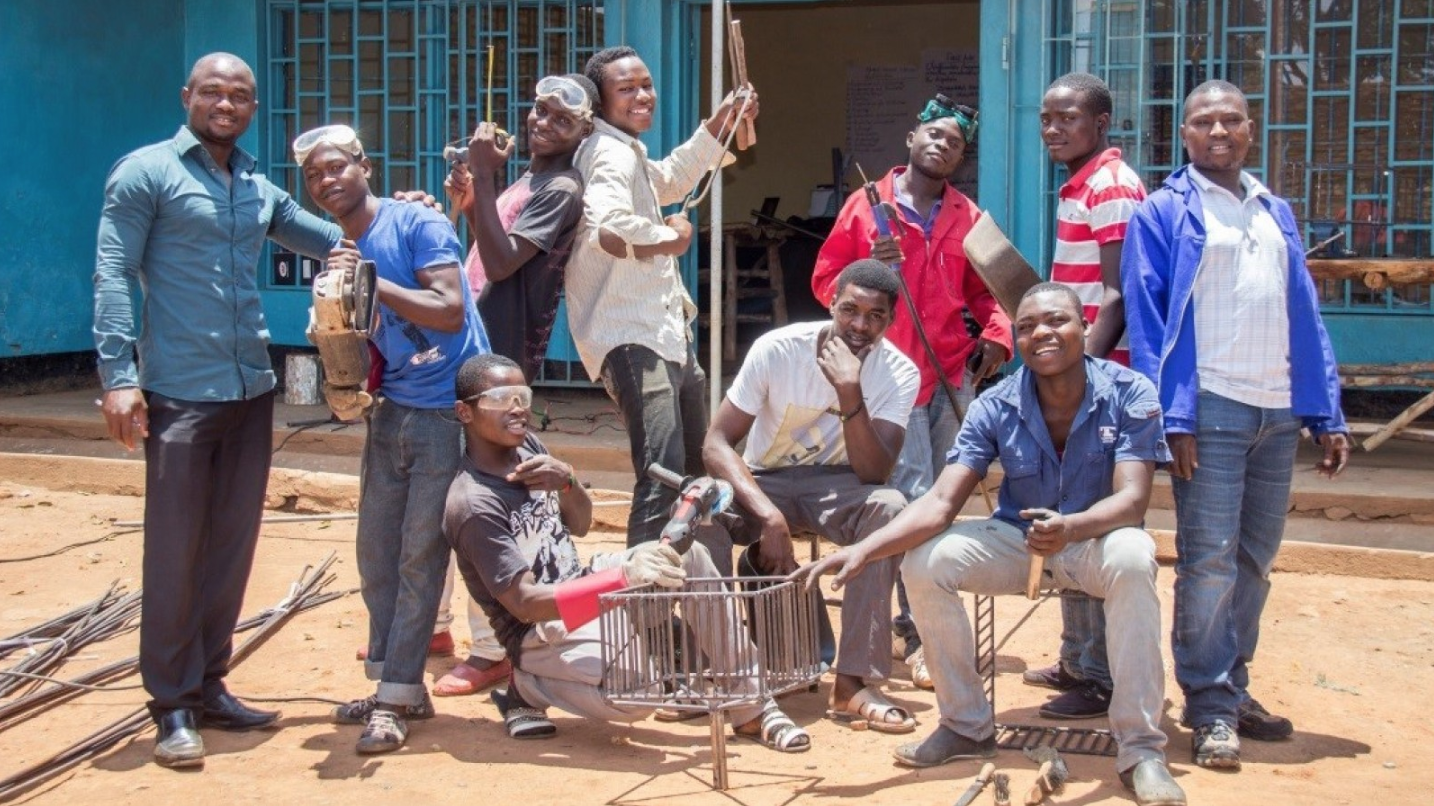 'I am who I amtoday thanks to the support, knowledge and skills that I received at the YiPmade Academy. When I graduated, I got a job at a workshop where they were very happy with everything that I already knew. Now I am a supervisor and I can build towards my future with confidence.' - Michael Phiri, YiPmade Academy Graduate.
By purchasing or loaning a Freedom Lamp you are investing in the future; the future of the YiPmade Academy in Malawi and also directly in the future of the producer of your lamp. By purchasing, you receive a certificate as well as information about the person who made your lamp.
You may loan the Freedom Lamp, starting at a fee of €17,50 per month, for a minimum of 6 months and a maximum amount adding up to the purchasing sum of €695. Interested in contributing? Please