Reflections: World Congress on Justice for Children
12 June 2018
Young in Prison was invited to be part of the World Congress about 'Strengthening Justice Systems for Children: Challenges, including disengagement from violent extremism'. The congress was held in Paris on 28 - 30 May 2018. What follows are brief reflections from Raoul Nolen, director of Young in Prison, who joined the congress together with Jaap van der Spek, our programme manager in the Netherlands.

Our presentation
During a joint workshop at
the Congress
called 'Regional Forum on Africa', we focussed on the value of using creativity for learning, especially for subjectification skills that are needed to become an independent, responsible and compassionate person. Colleague Jaap van der Spek shared a sample project we implemented in a Dutch youth prison called Teylingereind. Here, we used theatre to increase resilience against radicalisation last December. Sami, from YiP's Kenyan partner organisation
YADEN
, ended our session talking about the Young in Prison program in Kenya and the insights it produced regarding disengagement of extremism. Professor Julia Sloth-Nielsen provided an impressive overview of her last publication '
Spotlighting the invisible'
on justice for children in Africa.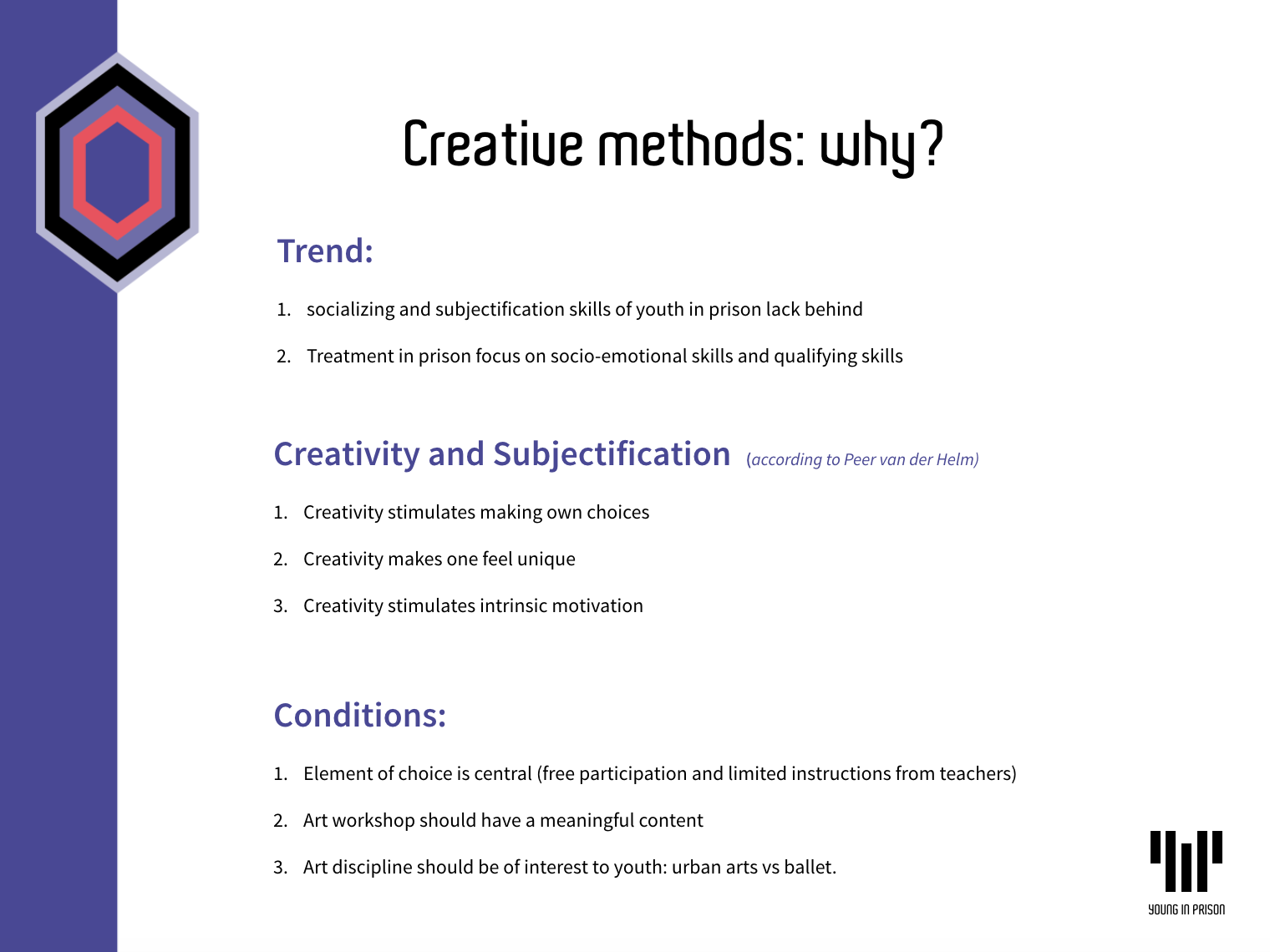 Marco de Milato from
CEFA
moderated the session and facilitated the Q&A session at the end. Iman Soliman from
UNODC
in Egypt asked about the sustainability of our model. Other topics of discussion were about the way we monitor our work and the important role of family in the reintegration phase of youth.
Inspiration
Marsha Levick from
Juvenile Law Centre
in Philadelphia explained how they integrated youth participation in their program working with youth ambassadors for advocacy. It resembles our Shyakhana ambassador project in South Africa and our current and growing YouthLab program in the Netherlands. I was impressed by the presentation from
Tim Chapman
on his personal experience with restorative justice, mediating between victim and offenders, in Northern Ireland. A brainstorm with Dutch colleagues Coosje Peters, Eva Huls and Maartje Berger about new project ideas left me feeling excited about the future.
Thoughts for the future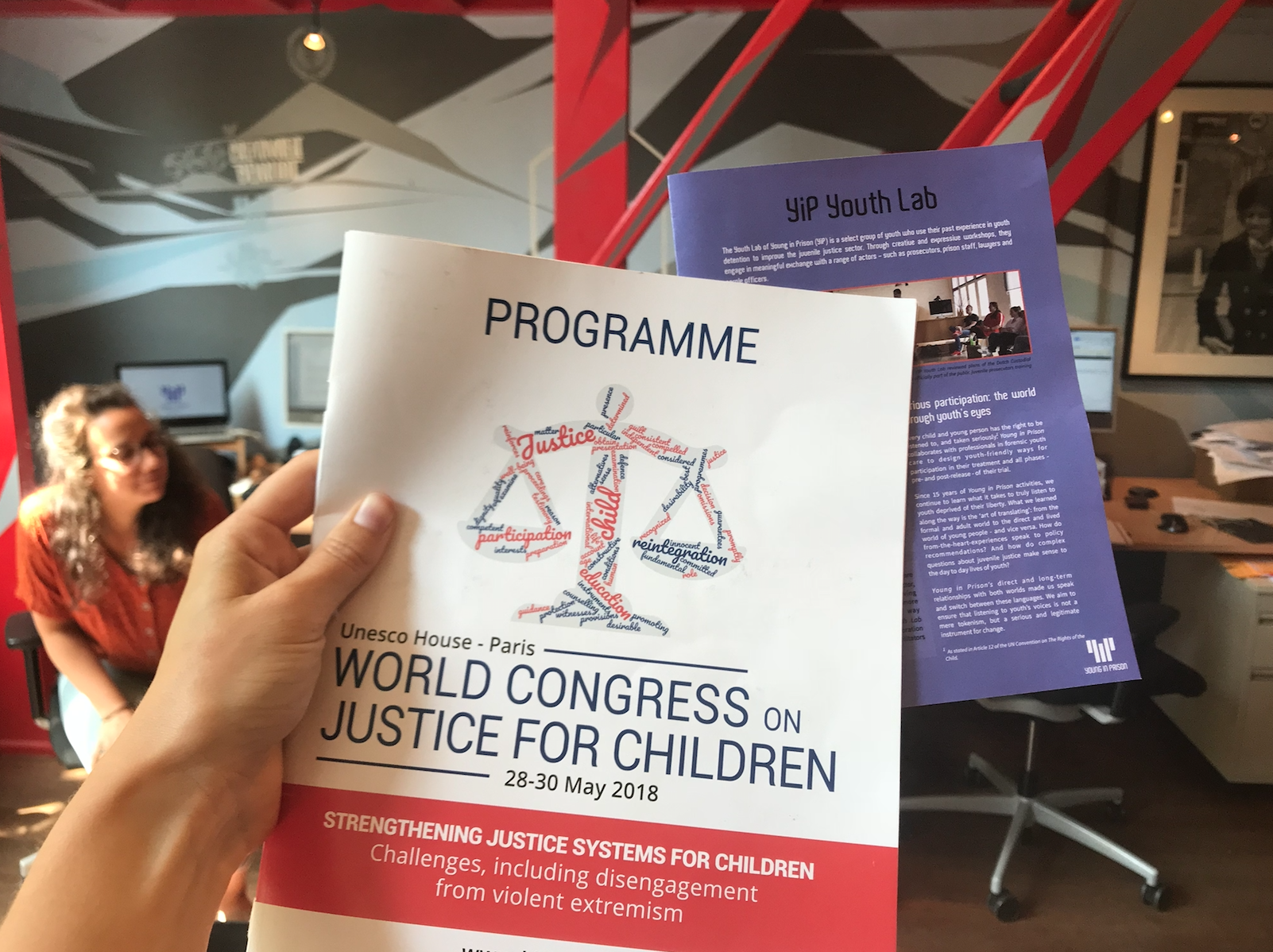 An aspiration for the next World Congress on Justice for Children is to address youth participation. I invite
Cedric Foussard
(organiser and child justice expert) and
Terre des Hommes
, to jointly explore new ways to integrate the voice of youth who are deprived of their liberty in a meaningful and creative ways for serious participation.
You can read more about our vision on youth participation and the YiP Youth Lab here >
YiP_YouthLab_SeriousParticipation.pdf