Second visit Young in Prison to Albania and Kosovo
7 March 2019
Young in Prison paid a second visit to Albania and Kosovo in February 2019. We gathered with a range of local NGOs and (potential) workshop teachers with whom we explore collaborating for YiP or YiP-inspired activities. YiP is collaborating and supported by the
Netherlands Helsinki Committee
for this programme.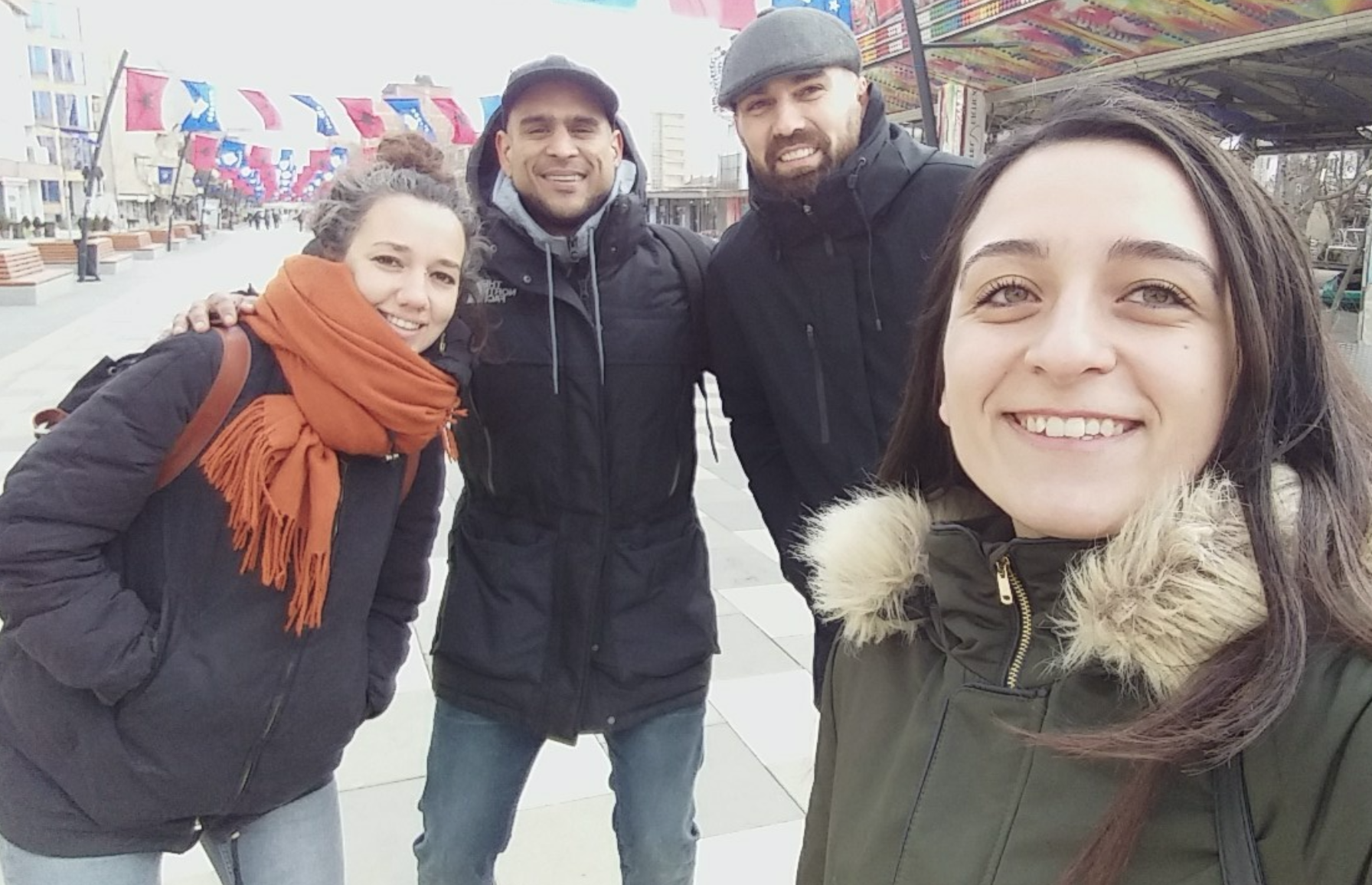 Barbara en Kiran van Young in Prison meet Dashnim, deputy director of the Lipjan correctional- en educational center. Anita helped translating.
In Albania Raoul (Director) gave a presentation to a diverse and impressive group of local NGO's. This sparked a fruitful conversation with the group about the way Young in Prison programmes could thrive in the country and, more important: which activities young people in Albania need the most. Raoul also visited the Kavaja juvenile prison, where he participated with the young people in a workshop of Caritas Albania.
We met with Terre des Hommes, Caritas, Femijet Sot, Tirana Art, Albanian Foundation for Conflict Resolution, Lorik Cana Foundation, Avokati i Popullit, Meridia Albania and Prison Fellowship. The Albanian Helsinki Committee, the Dutch Helsinki Committee and the Swedish aid organization SIDA also collaborated.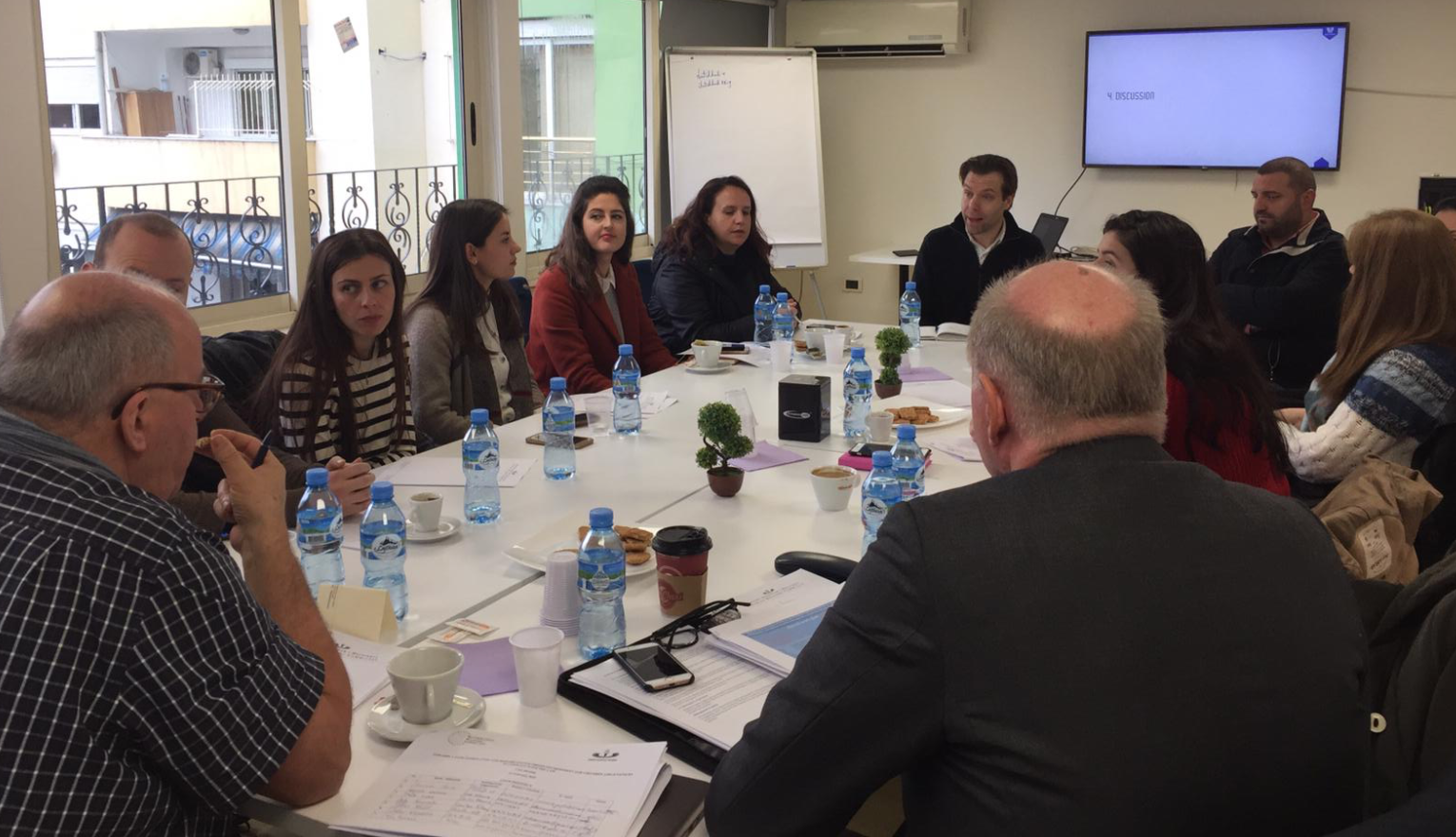 The presentation of Young in Prison in Albania.
In Kosovo Barbara (Programme Coordinator) and Kiran (Methodology trainer and Workshop facilitator) gathered with young people in the Lipjan correctional and educational center.
They presented the COPOSO methodology of YiP to a group of local NGOs including Caritas Kosovo, Q'Art, KRCT (The Kosova Rehabilitation Centre for Torture Victims) and a group of individual artists involved in social projects of the Monet Art & Books Gallery. Employees of the Kosovo Probation Service and of the youth prison in Lipjan also joined the meeting.
In the coming months, YiP will further research and explore collaborations with local organisations and continue searching for local and creative workshop facilitators. Later this year, the various parties will be trained by YiP in the COPOSO methodology, to eventually start with a pilot program where creative and sports workshops will be given to young people in detention in both Albania and Kosovo.