The Youthlab is expanding
30 June 2018
The Youthlab of Young in Prison is expanding. The young experience experts are commissioned by an increasing range of professionals in juvenile justice. They participated in an Virtual Reality experiment where the audience changed perspective and stand in their shoes.
New commissions
The Youthlab is part of the curricula for youth specialist prosecutors in the Netherlands since 2017. The lab started out as spontaneous advice sessions, but grew out to be a YiP concept and programme.



Photo: Young in Prison

Between May and July 2018 the lab advised professionals of:


Foundation of probation officers specialised in addictions (SVG)
Spirit Youthcare: Garage2020
Social Work course of Hogeschool Rotterdam
Youth specialist prosecutors
Foundation of Dutch juvenile justice lawyers
The National Youth Council

The Youthlab includes a group of talented youth that YiP got to know during creative and sportive workshops in detention centers. As part of the leadership programme for the lab, YiP trains youth in skills such as communicating, advising and presenting. They also get a (small) financial reward. Through personal stories, professionals get unique insights in how to improve their work with youth.


Key elements of YouthLab sessions are creative tools such as storytelling assignments and role plays. Listen to Youthlab coordinator Lamyn kicking off the training for juvenile justice lawyers:
An empathy machine
Garage2020, an initiative of Youthcare Spirit, collaborated with the Youthlab on a virtual reality (VR) experiment. During the Border Sessions festival in The Hague, a group of creatives gathered to build a VR Empathy Machine. The personal stories of the youth were used as input for prototypes.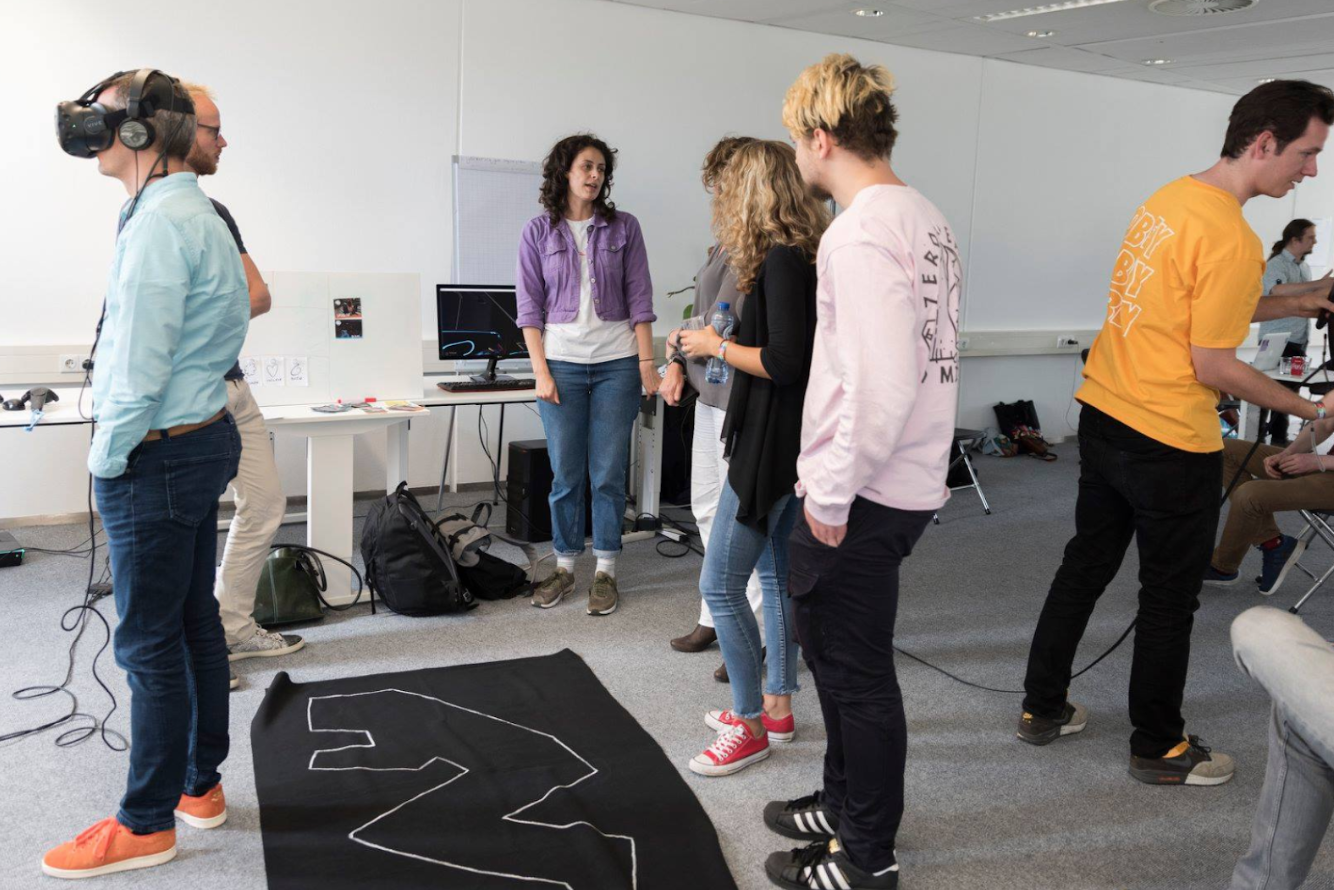 Foto: Hannah Jacobs
The youth explained their stories in detailed storytelling sessions. They were asked about: 'What do you feel like when you commit a crime? What do you think about a couple of hours before that? What kind of clothes were you wearing? What did you smell and see? What did you tell your mother?'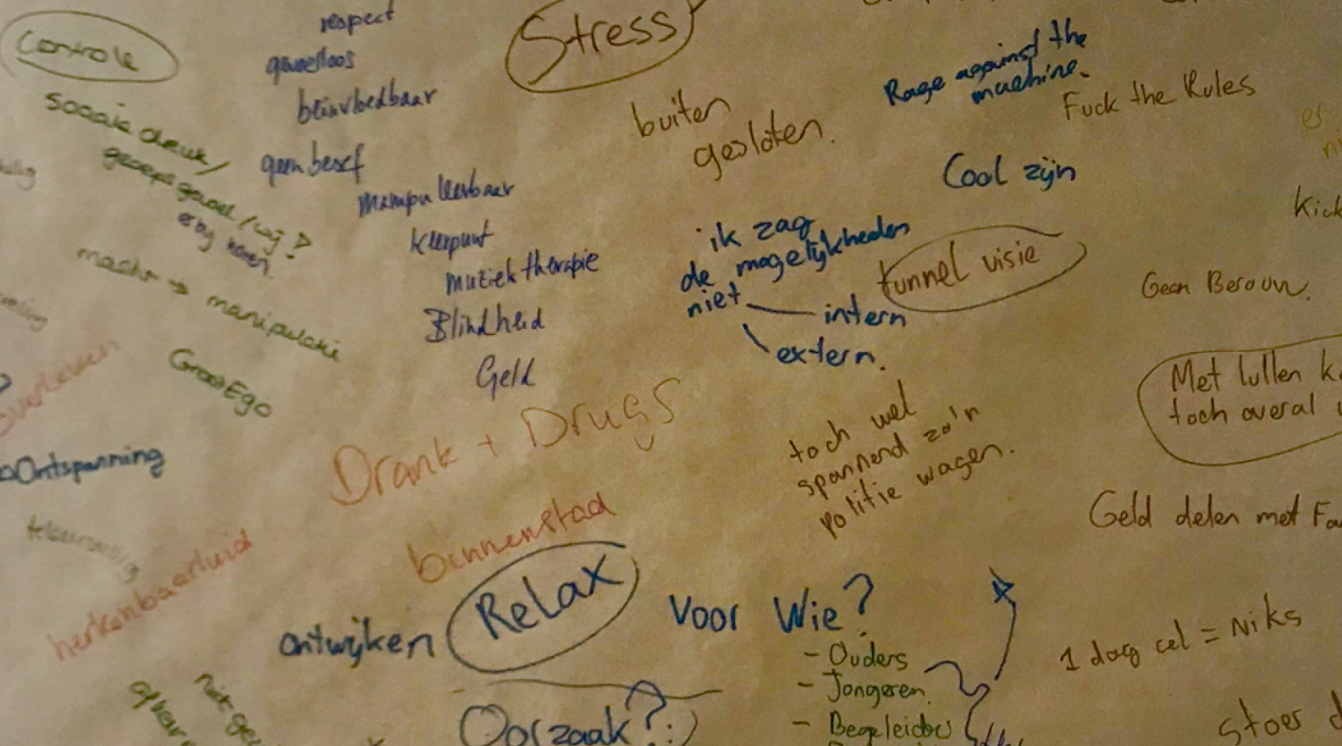 Photo: Young in Prison
Are you interested to invite the Youthlab? Get in touch with Lamyn Belgaroui: lamyn@younginprison.nl