YiP International: end of year column
19 December 2019
In Albania and Kosovo, a breakthrough was made in November: the teachers of local partner organisations like Caritas, Q'art and Ortek began to apply new skills they learned from their COPOSO-training, the Young in Prison methodology. They have begun teaching workshops in two youth prisons. Barbara and Kiran from YiP are in Kosovo this week for 'on the job' coaching and training.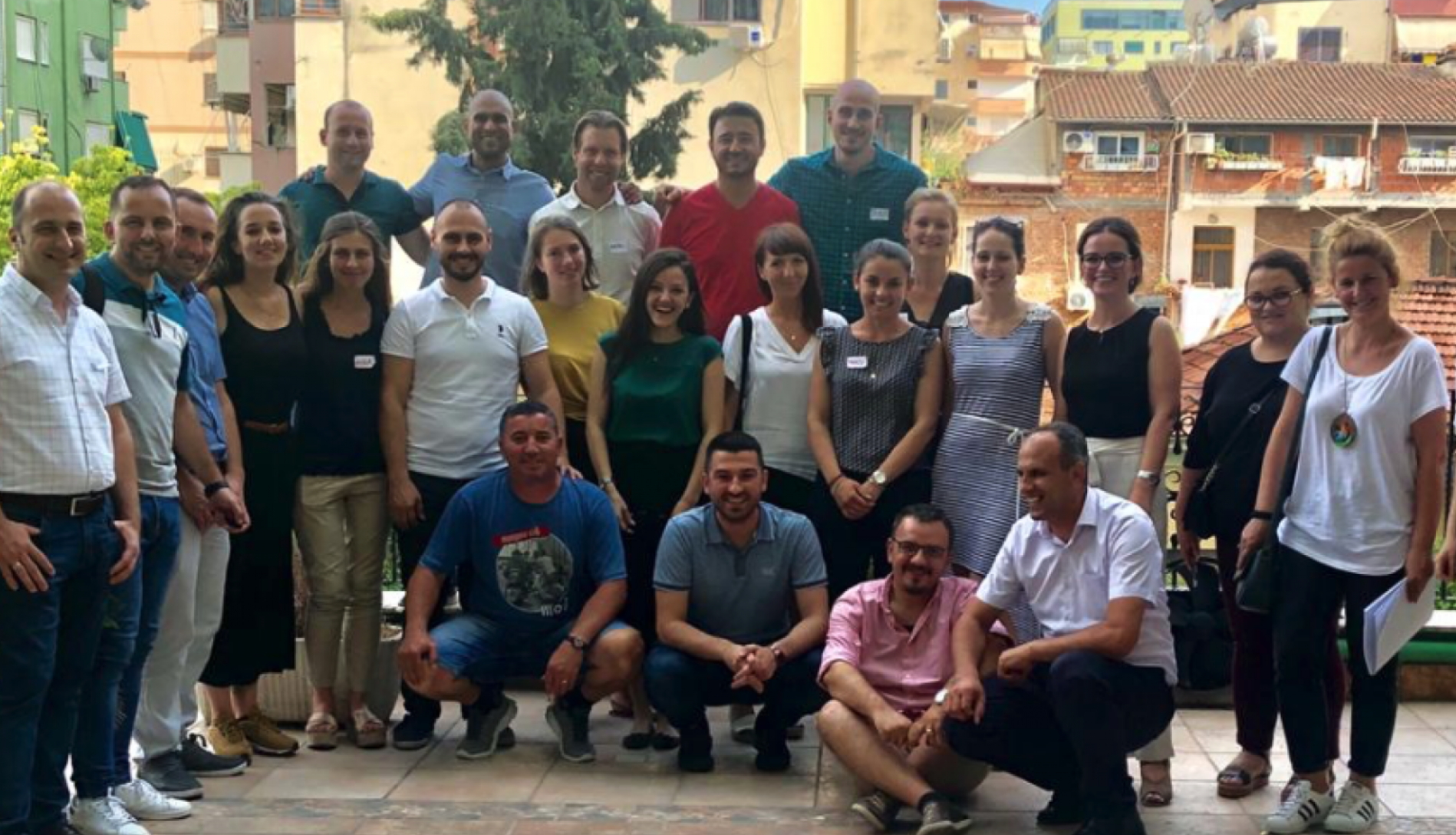 Participants from the COPOSO-training in july 2019
This year we also focused on the question of how to replicate the Youthlab succes in the Netherlands in other countries. This concerns the way in which the contribution and knowledge of young experience experts can be used to improve the justice system. We developed a new project, together with Defence for children Italy, Defence for Children Belgium and Leiden University that we proposed to the EU and was just approved.
Over the next 2 years we will be working with great enthusiasm in Belgium and Italy through the participation of young experience experts and creative methods to investigate how the treatment and communication skills of justice actors such as judges, lawyers and prosecutors can be more in tune with the reality of young people and children deprived of their liberty.
Our first visit to Tunesia this year will soon get a follow-up. Together with the international organisation
Search for Common Grounds
Tunesia, we have started developing a new project for the support of Tunisian youths who have been in contact with the law.
As an organisation, we have invested a lot of time and effort in developing our new
Theory of Change
and the continued development of the COPOSO pre-release methodology. These frameworks have been designed in such a way that the knowledge and insights of our Dutch and international partner organisations is continually added to it, like a living document that improves as it is shared and used more and more.
On the 13th of November 2019, I had the privilige of attending the
Children's Rights Conference of the Council of Europe
. Together with 300 defenders of children's rights we zoomed in on the state of childern's rights in Europe and beyond. Earlier that month, I was in Brussel in attendence of a special session of the EU Justice program about new financing opportunities.
I look forward to the new year, and hope to realize as many opportunities as we can in order to be of value to more young people who have been or are now deprived of their liberty.
With gratitude,
Raoul Nolen, Director Young in Prison