YiP visits Oukacha prison film festival in Morocco
1 August 2018
De Oukacha prison hosted a film festival in Casablanca from 10 - 17 July 2018. Young in Prison attended the closing ceremony of the festival with an award show and creative performances of youth that are detained in Oukacha.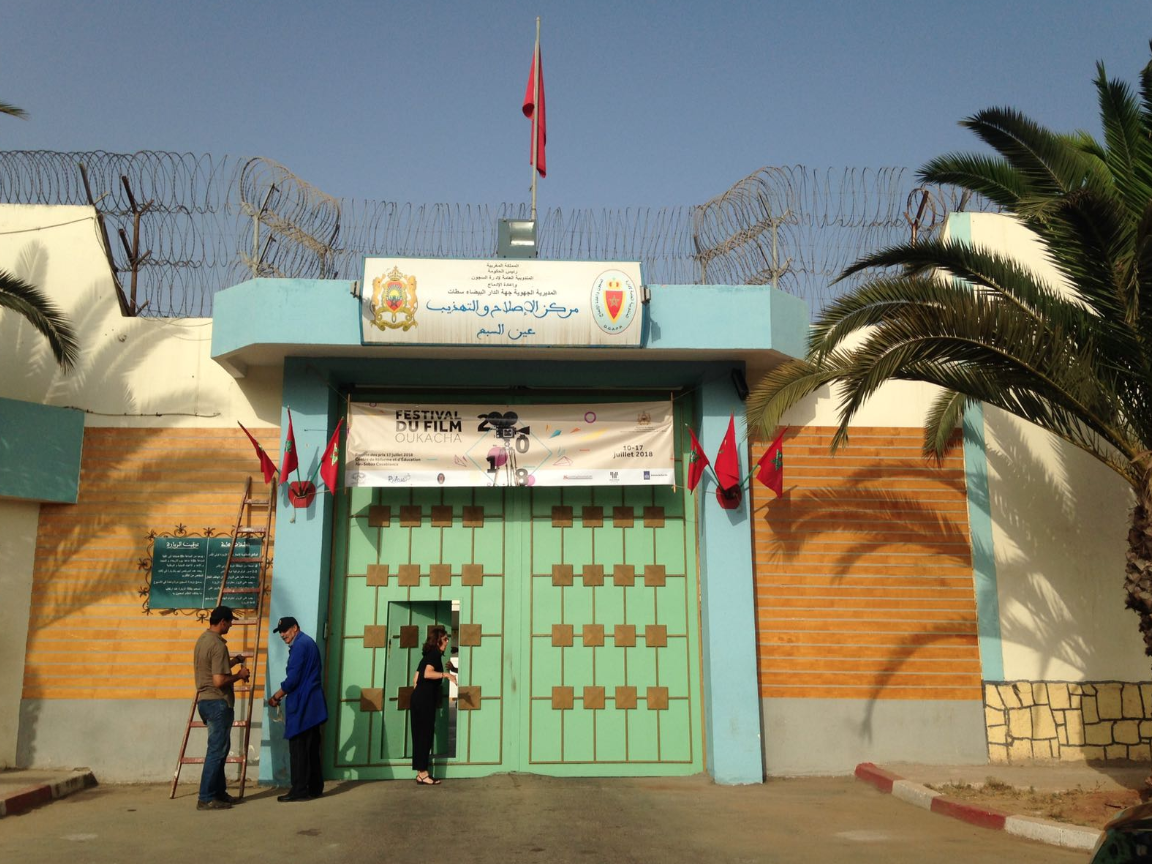 Entrance of the Ouckacha prison in Casablanca
The film festival was organised by
Association Sqala
(partner organisation of YiP) and
Relais Prison-Société
. Youth of Oukacha prepared for the festival by participating in dance, music and theatre workshops. They performances were celebrated by the audience during the last day of the festival: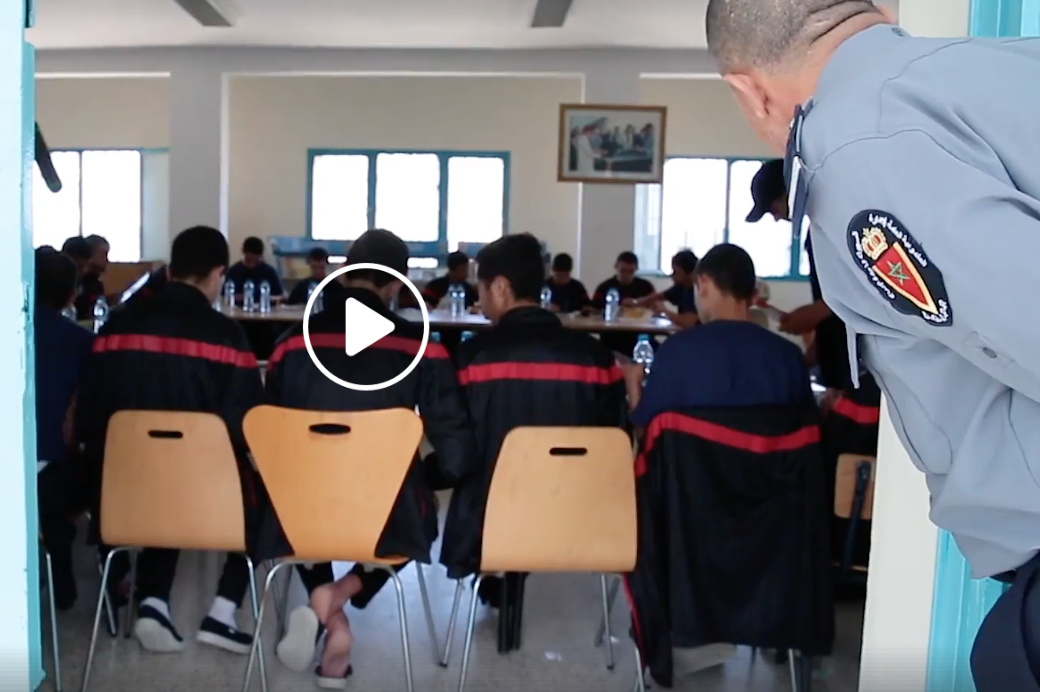 Click on the screenshot to view the full video of Sqala Association about the film festival
The jury included 10 youngsters who decided on 5 awards. Special guest and chairman of the jury was Nacer Ben Abdel Jalil, who inspired the youth with stories of him climbing the Mount Everest as the first Moroccan in 2013.
Young in Prison visited the Oukacha prison as a follow up after a first introduction to Association Scala in February this year. During the festival, Young in Prison and Sqala further developed ideas to collaborate. Young in Prison is getting ready for a COPOSO (the YiP-methodology) this year in Casablanca and we root for a second edition of the film festival!
The film festival was supported by the Dutch Embassy in Morocco.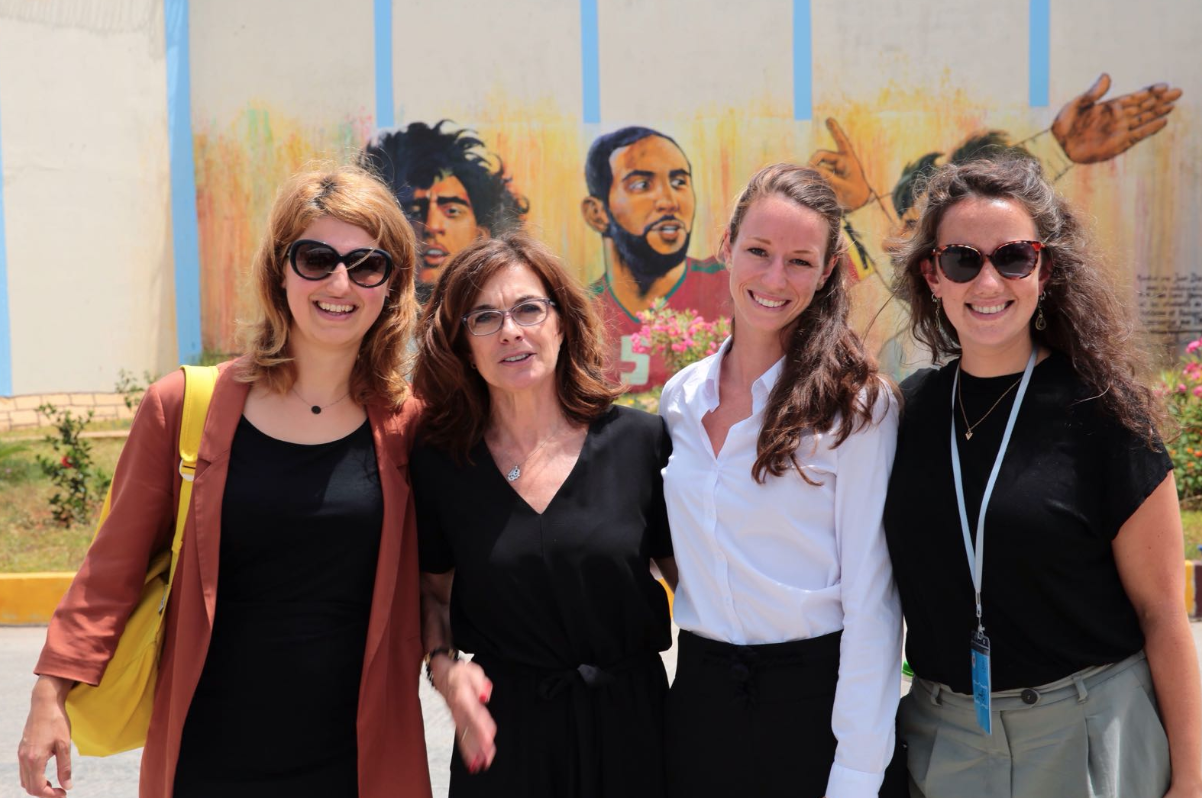 Esra Sen (Dutch Embassy), Catherine Barut (deputy chairman of Sqala), Dominique Kok (Dutch Embassy) en Barbara de Meijere (Young in Prison). Lead picture: Artist Jauk hosted music workshops in Oukacha (Photo: Association Sqala)