Young in Prison (YIP) is a non-governmental organization active in The Netherlands and abroad, focused on helping and collaborating with young people who are incarcerated or have previously been incarcerated.
We facilitate creative and athletic workshop programmes inside the walls of youth prisons and correctional institutions. The programmes are designed to teach young people important Life Skills and to allow them to discover their inner strength and powers of imagination. We also guide young people in their transition from life inside prison to 'life on the outside'. Youths who have been released for a longer time can join the Youthlab, where they are trained to provide real-world expertise and training to professionals in the juvenile justice system, like public prosecutors, judges and lawyers.


YiP believes in taking a constructive approach to the challenge of reintegrating young offenders into society. We collaborate closely with the judicial system to help youths transform their lives for the better. Our role models are experienced and skilled practitioners of their creative and athletic disciplines. Through their skill and experience they engage directly with (previously) incarcerated youths.


Vision
Young in Prison strives towards a world that encourages (previously) incarcerated youths to contribute to society from their own sense of initiative and agency. Our
Theory of Change
outlines how the activities we facilitate foster this kind of attitude.
Mission
Our mission is to unlock the latent potential of (previously) incarcerated youths with Urban Arts and Sports.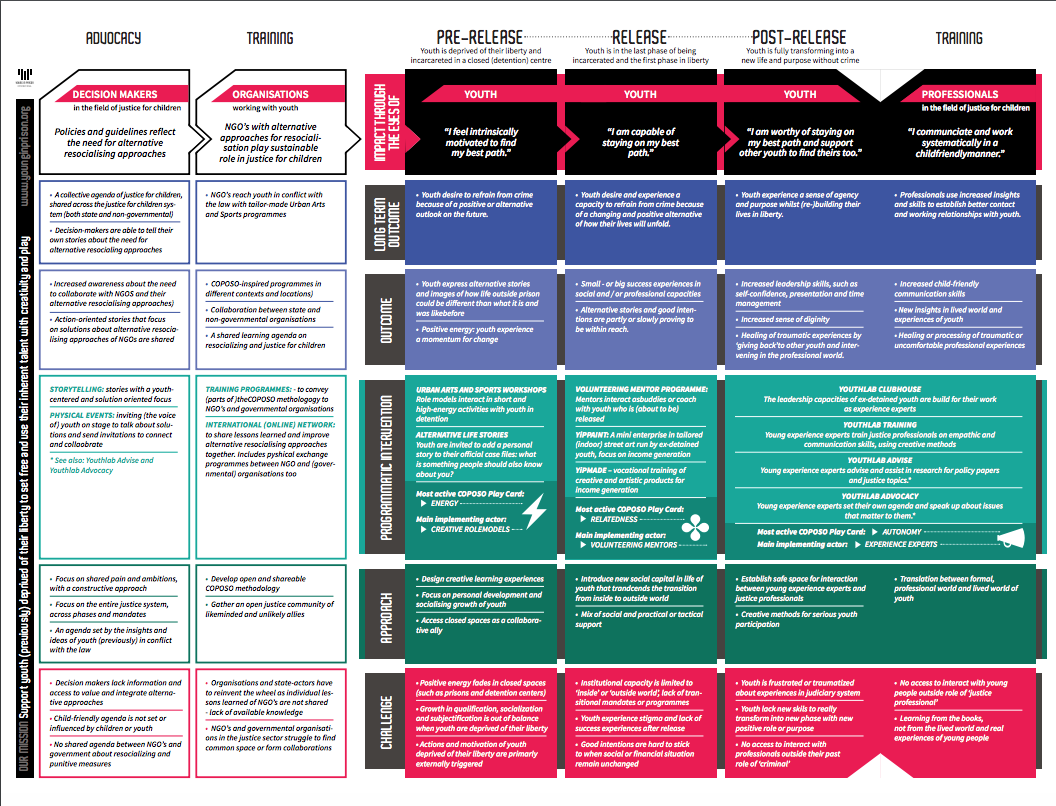 The Theory of Change of Young in Prison, click here for the
full version
.