Youthlab Finalist op het World Justice Forum (EN)
2 mei 2019
Young in Prison presented the Youthlab in the big halls of the World Forum during the World Justice Forum. It is where hundreds of decision-makers, justice professionals and organisations gathered from April 29 until May 2 to advance the rule of law and deliver on the promise of justice for all.
The Youthlab, where young experience experts train and consult justice professionals, was selected as one of the 30 finalists of  the 'World Justice Challenge'. The competition was to identify and promote good practices and successful solutions to improve access to justice.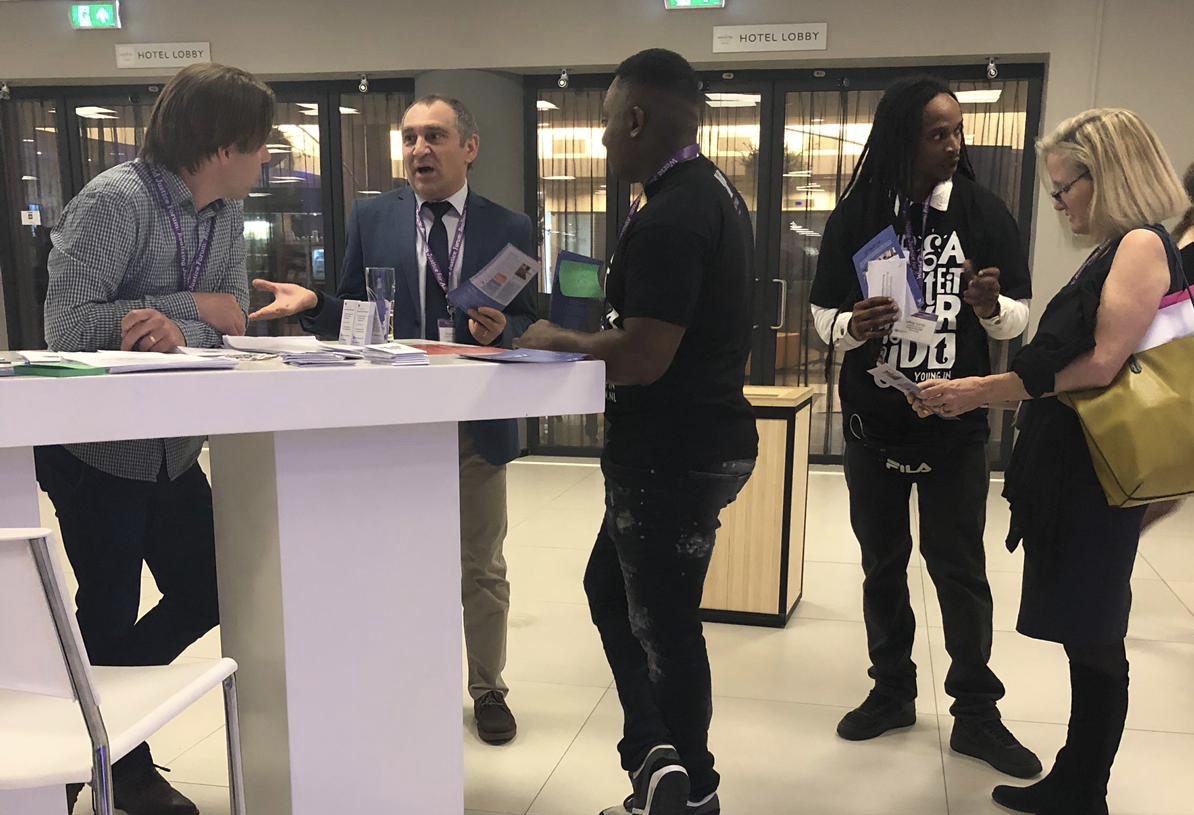 Youthlab team meets participants of the World Justice Forum at their booth at the Expo of the event. 
More than 5 billion people have unmet justice needs globally. This justice gap includes people who cannot obtain justice for everyday problems and people who face systematic exclusion from the law. According to research conducted by the World Justice Project, more than 50% of people around the world have experienced a legal problem in the past two years alone, and justice systems are failing them.
Colling Seintje and Malcom Ireeuw, members of the Youthlab, presented their work and promoted the Youthlab in conversation with participants of the event. Colling also joined director Raoul Nolen on stage, as Young in Prison was allowed to present the programme in more detail. You can view the slides of that short presentation, with the 'what', 'why' and 'ambitions' of the Youthlab
here.